Bio
 International Recording Artist Drivetime has become recognized around the world with back-to-back singles and CD's for over fifteen years. Now at the pinnacle of their careers they are forging ahead to discover more about themselves and their music. Drivetime has been in rotation on Internet and terrestrial radio since Drivetime's break out single Getin' Witit 2009 featuring Smooth Jazz Artist Bob Baldwin. In 2012 released What You Won't Do For Love featuring Justin Guarini and again in 2012 with their single Lincoln Drive featuring Andrew Neu on Saxophone. Drivetime style is very hard to define so they just call it Urban Organic Jazz. It incorporates Jazz, Nu Jazz, Fusion, Funk, Latin and all shades in between. One of the most electrifying bands live to come out of Philly on a very long time, the current line up includes Bernie Capodici on Percussion & Conga, Gene Terramani on Guitar, Jimmy Dell'Orefice on Piano/Keyboards, Nick Terramani on Bass and JJ Zeller on Drums. Touting the success of the Mysterious Life and California Dreamin' CD's, Drivetime's release of their single "Whispers" became the #1 most added track in February 9, 2016 on the Billboard Jazz Charts the day after its release. Drivetime has released their new single Un Domani Migliore co-produced by Michael B. Sutton (Motown Alum) a melodically soulful and rhythmic ride as only Drivetime can deliver. So buckle up and enjoy the ride!
Bernie Capodici - Percussion/Band Leader/Producer
T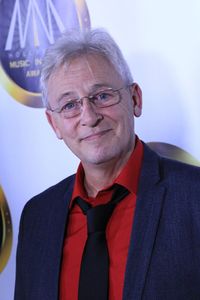 rained by his father Charlie Capodici from a very early age Bernie got to cut his teeth in popular club bands in Wildwood, NJ and on the Philly scene at the tail end of the 60's.. Capodici's formal education started at the University Of Utah where he began studying percussion and delved into the world of Latin  Percussion. After school Bernie moved to the West Indies (Dominica) to commune with the natural feel of the rhythm of the islands, when Bernie returned to the states he began studying with the well-respected and noted bass player Joe Butara, Conga player Harry Hawkins & Doc Gibb's  and studied theory & piano with David Anchor from Julliard. Since then Bernie has had multiple jazz bands: Eulipian, Havana Fusion, Stiff Stuff and now Drivetime, continuously playing clubs and concerts for the past 30 years. Capodici has made special appearances with such notables as Chuck Reiney, Dexter Wansel, Jonathan Cain and most recently Justin Guarini. Capodici has recorded with such luminaries as Bob Baldwin, Andrew Neu & Justin Guarini. Capodici has built and play's what he calls the Conga Stix a 16 pad MIDI Percussion Controller that puts his congas and percussion instruments at his finger tips. Currently Bernie is a radio host 7 nights a week on KPIU Radio out of LA, heard around the world, The Drivetime Show is the primmer Top20 Smooth Jazz Hits Radio Show.
Jimmy Dell'Orefice - Key's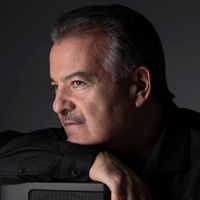 Versatile and multi-talented... words which best describe James Dell'Orefice (AKA Buca Pecuna), pianist, conductor, composer, producer, creator and general manager of the James D. Orchestras and Specialty Entertainment, LLC. Jim brings to the table a plethora of impressive credentials. Jim began his musical study at the age of six and in the process, was the recipient of many local music awards. A graduate of the University of the Arts (BM) and Combs College of Music (MM), he went on to work with such luminaries as Sammy Kay, Ray Eberle, Frankie Lester, Bob Hope, Joan Rivers, Clark Terry, Lee Konitz, Lorna Luft, Little Anthony and the Imperials and Petula Clark. For many years, Jim toured with Connie Stevens as her Pianist and Assistant Conductor. He has recorded with Bobby Rydel, Al Alberts and many other prominent local musicians. In addition, Jim has also recorded his own CDs. His musical journey has taken him to Las Vegas, Broadway, Atlantic City and back to Philadelphia.
Gene Terramani - Guitar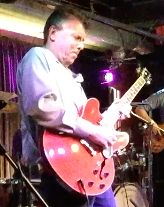 Gene Terramani has recorded and or performed with some of the biggest names in the business including smooth jazz icons, Tom Scott, Brian Bromberg, The Late Great Grover Washington Jr. as well as Tony Morales and Steve Reid of the Rippingtons. Gene's triumphed returns to the unit after a 20-year absents is an amazing turn of events. Gene has made his own mark with his CD Hotel Eden with his former German Jazz label "101 South". Gene was the original guitar player for Eulipian and Havana Fusion projects before striking out on his solo career. We are proud of what he's accomplished and elated that Gene Terramani is back in the band.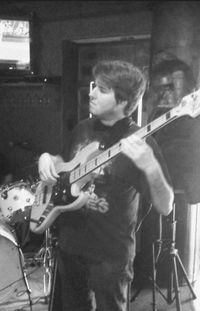 Nick Terramani is the son of Drivetime's own Gene Terramani. He has earned music degrees from both Lebanon Valley College and University of The Arts. Nick has performed as a bassist in a variety of ensembles in the greater Philadelphia area ranging from big band jazz to musical theater. Additionally he has recorded two albums with Philly blues  guitarist Geoff Hansplant including the single "Bucket Full of Rain" which charted #2 in the country in 2014. Nick is a certified K-12 music teacher and currently teaches at Tacony Academy Charter School in Northeast Philadelphia.
JJ Zeller - Drums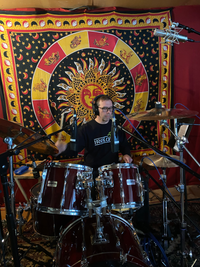 JJ has been a professional drummer for over 25 years. He recorded and toured nationally with Rival Suns (November/Polygram). In addition, he has performed and recorded extensively in the Philadelphia and New York areas with Don Mayer, Jay & The Techniques, The Sean Fleming Band and Rock Roots. He studied drums under Jonathan Mover (Joe Satriani, Areatha Franklin) and Jimmy Degrasso (Alice Cooper). As well, JJ is a film and TV composer having placements on TV shows including Castle (ABC), Shameless (Showtime), and Catfish (MTV).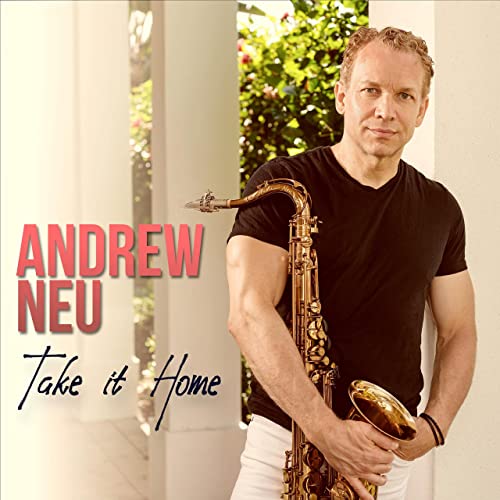 By blending a unique mix of jazz, R&B, classical and Latin music, Andrew Neu is one of the most exciting, multi-genre musicians today. He is well respected throughout the industry for his work as a saxophonist, woodwind player, arranger, composer, educator and Billboard charting recording artist. Having toured the world with Bobby Caldwell, Diane Schuur, Norman Brown and Smokey Robinson, Neu has shared the stage with Elton John, Patti Labelle, Mellissa Manchester, Mel Torme, Joey DeFrancesco, The Philadelphia Orchestra, The Philly Pops, The Four Tops, and The Temptations among others. He has recorded with Sister Sledge, Manhattan Transfer, Minas, David Sanborn, Gerald Veasley, Jeff Lorber, Brian Bromberg, Rick Braun, Brian Culbertson, Chuck Loeb, Paul Brown and Buddy DeFranco. He was a featured soloist on Peter White's number 1 song and record, 'Here We Go' and composed the horn arrangement on Brian Bromberg's number 1 track Coupe De Ville. We will invite Andrew if the gig is an event of significance.